MANUELA
My dear Borzoi, excelent companion and best babysitter !!!!
Elegance and charm.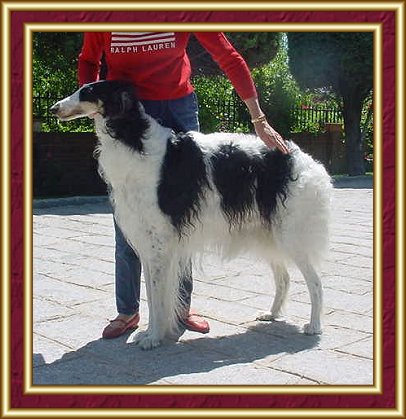 Manuela Spring 2002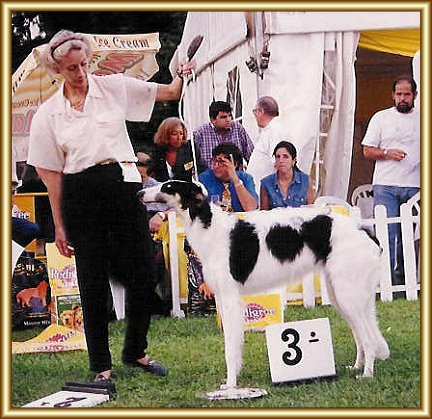 Showing Manuela.
Pics on the left, Manuela babysitting KAY babies with a patience and sweetness that made her deserve the title of BEST BABYSITTER IN THE HOUSE !!!!

MANUELA

Manuela & Kay

My sister Olga with DRU, one of the Kay´s babies that Manuela was babysitting.

DRU with me, the day I gave her to my sister.